Roofing Services
Melbourne, FL
Permatile Metal Roofs
Lightweight, long lasting, attractive tile system. Handles well in all weather. Less than 1/10th the weight of traditional concrete tiles and 1/16th the weight of asphalt shingles.
Standing Seam Metal Roofs
This is a particular style of metal roofing that raises the seams above the level of the roofing itself. Panels run from the bottoms of the eaves all the way up continuously to the ridge of the roof. Each panel has a fastening side and a locking side. Once the bottom edge is hemmed over to hold onto the eave metal one side is mechanically fastened with low profile pancake screws. The subsequent panel locks onto the last rib concealing the fasteners below it. Leaving behind a standing seam without any exposed fasteners.
Shingle Roof Installations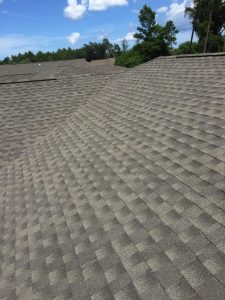 Additional Services
Roof Repairs
Tile Repairs
Flat Roof Repairs
Shingle Repairs
Rotten Wood Replacement
Dead Wall & Valley Repairs
Chimney Replace & Repair